Design lovers can you believe it's that time again? The Fall One Room Challenge is here and we're ready! Never heard of the ORC?
The One Room Challenge is an online design event featuring spectacular room transformations and endless inspiration. We gave our music room an incredible makeover with the Spring ORC and it was a great way to stay motivated. . You can go here to see our music room reveal.
This year we're doing a room that has so much sentimental meaning for me. Our oldest Mary has moved home after graduating from college, and she's outgrown her childhood bedroom. While we have her home for the next few months and before she moves away, I wanted to give her room a makeover.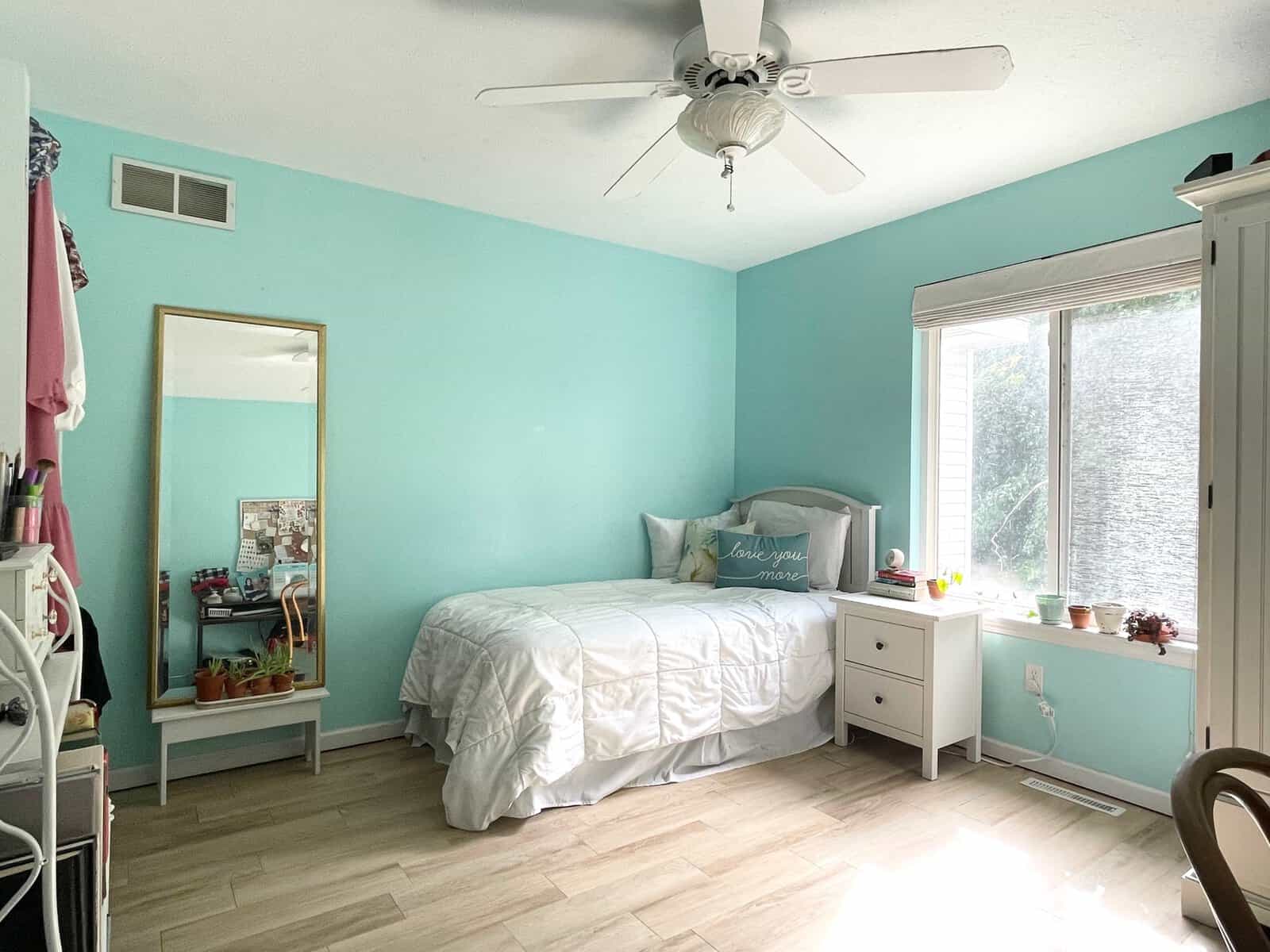 The last time we painted her bedroom she was twelve! We're both so excited to make her vision a reality. Mary is an artist at heart, although she's also an incredible academic who graduated with with the highest honors at school as a double major in business and history.
Thank you for letting this mama brag. Homeschooling works friends!
Mary's bedroom has lots of space and she's ready for a full size bed. I really want to make a joke about her getting a big girl bed, but I'll leave it because she's an adult now. 🙂
A few years ago when she was interning for a Congresswoman in D.C, her siblings and I surprised her by taking out the old carpet in her room. You can see that post here.
Her design style has been strongly influenced by her time studying in Paris.
Childhood Bedroom to Parisian Boho Retreat Inspiration Board
She loves vintage pieces, (of course she does she's my child)
and she's a nature baby so we'll be incorporating as many plants as we have sunshine to sustain. Our styles and tastes are quite similar so we make a good team.
One area where Mary's design choices differ from mine is in the area of color. She's drawn to strong, saturated tones and I tend towards neutrals whenever I can. It wasn't always this way, when I was younger I loved lots of color. Fast forward to present day with five kids, three cats and a dog have me muttering, or shouting, "Serenity now!" Seinfeld fans know what I'm referring to here.
It's not my bedroom though so it'll be really fun working with bright hues.
It's a lot of color in a not so big room, but we're going to be brave and take the risk!
Here's a list of what we hope to accomplish.
Add box molding
Paint walls, molding and doors
Renovate desk
Replace cracked window
Replace twin bed with full size bed
DIY headboard
Change up armoire
Find affordable bedding
Make Curtains
DIY plant stand
Thrift or find affordable rug
Art on walls
Curious about any of these projects?
I'd love to here your thoughts. What do you think?

MORE BEDROOM MAKEOVERS
SAVE IT & PIN IT