Hello, hello, and oh my!
We finished Mary's bedroom for the One Room Challenge!  It's time to do the big reveal of this elegant, vintage bedroom makeover with earth tones. Thank you One Room Challenge and Apartment Therapy for pushing us to be our best.
I'm proud of what we did with what we had on the tenth-year anniversary of the  One Room Challenge.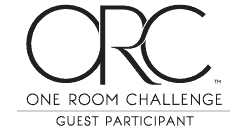 After 8 weeks of hard work, daring experimentation, and sometimes the blind leading the blind, we have completed Mary's bedroom.
The Parisian Boho Bedroom Retreat slaps, which is Gen Z for it's cool. My Gen Z daughter and her Gen X mom worked it out! Our creativity has been expanded and our DIY knowledge tested.
We've come a long way baby and we're pretty proud.
Now on with the pictures!
But before we do let's take a look at the Before, shall we?
Can't really appreciate how far we've come until we turn and take a look back.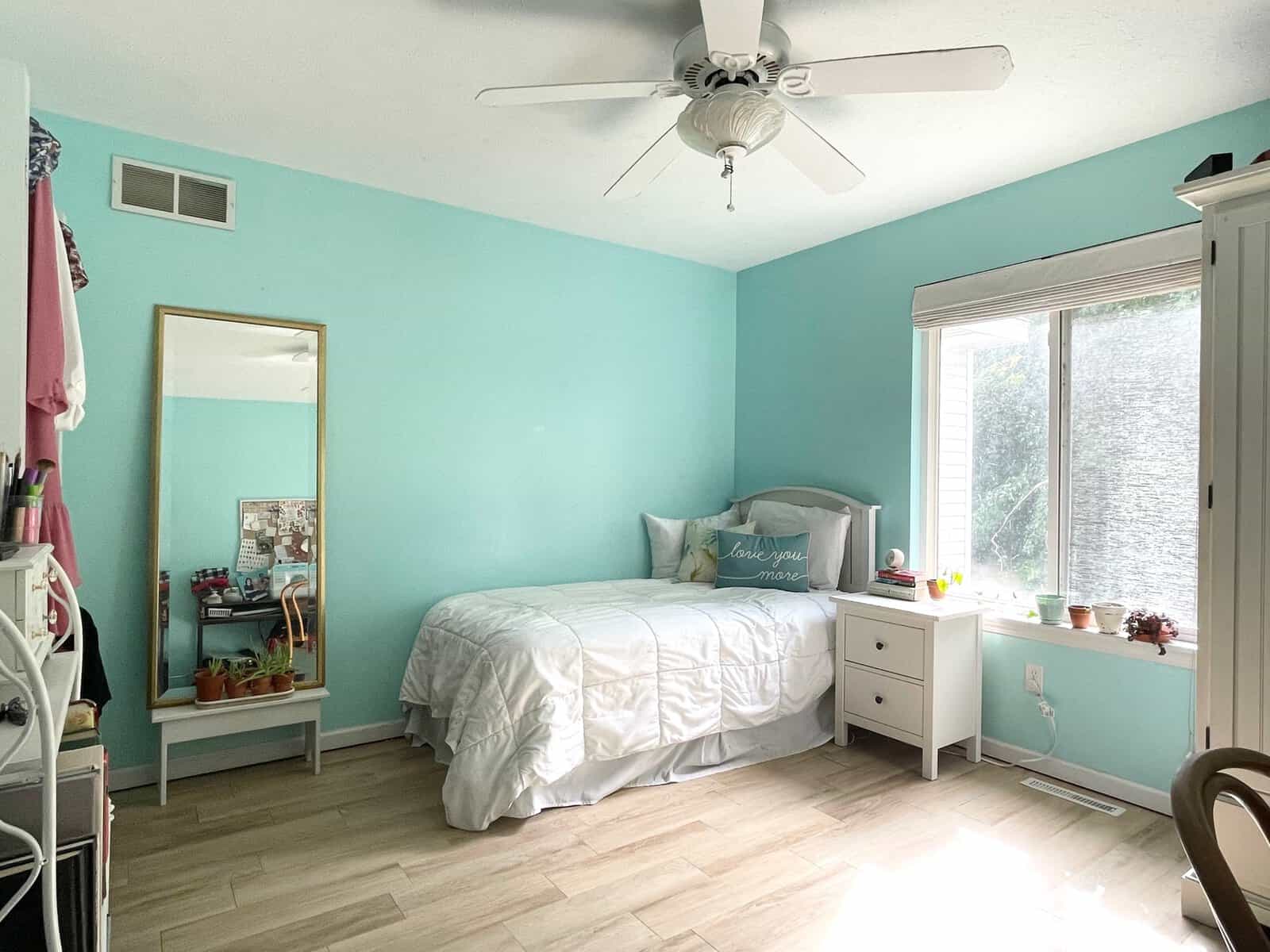 Mary had lots of room for dancing in her childhood bedroom. She was a ballerina for a decade, but it was time for a change.
Elegant Vintage Bedroom Makeover with Earth Tones
Mary and I had such an great time dreaming and scheming together on her bedroom. Thanks to Jeremy aka Dad, and Gamma aka my Mom for adding their special touches to this space as well.
We bought a lot of items for Mary's room like the rug, headboard, night stands, chair, bedding, baskets, three light fixtures, and a brand new mattress. We put in crown and base molding and totally made over several pieces of furniture.
Our secret weapon in keeping the budget under $900, was buying used furniture and thrifting.
We also shopped Target and made a couple of items as well.
It was all worth it! Mary loves her space and is so grateful. I'm grateful as well to have such an amazing daughter who doesn't hesitate to try new things and inspires me to do the same. Love you baby girl!
And P.S, She was so right about this wall color. 🙂
If you missed any of the other One Room Challenge posts, catch here.
Week 1 – Week 2 – Week 3 – Week 4 – Week 5 – Week 6 – Week 7
Thanks for following along and for all the encouragement here and on Instagram. You guys are def the Main Characters! That's another Gen Z term for well liked, and liked you are my friends.


Pin It & Save It